A professional
stepping stone
The Verallia Design Awards Contest this is :
The valuation of your CV
The opportunity to see your project marketed
The proof in images with the bottles "Serac" and "Soirée à rosé", which after having been spotted by our customers were marketed!
Discover the story of these two bottles "stars"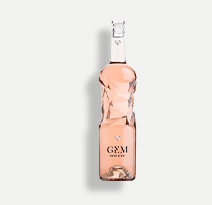 Leslie Dabin
Sérac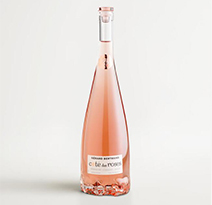 Mélitine Courvoisier
Soirée à rosé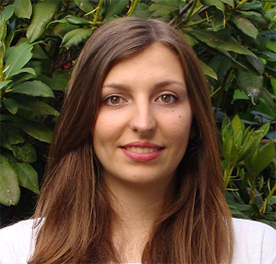 Leslie Dabin
Leslie Dabin, previously a final year student of Interior Design-Architectureat the Ecole Pivaut and winner of the Verallia Design Awards 2016 in the wine category, has seen her bottle "Serac" chosen by the wine distributor Maison Du Sud – JeanJean for the marketing of its wines IGP Saint Guilhem the Desert and IGP Pays d'Oc. The bottle "Serac" is today sold in supermarkets.
See portfolio
"The competition was a very rewarding experience, with a concrete project to realize and manufacturing constraints. I was able to discover the glass material and enrich my knowledge of how to work on it. Seeing my project winning the jury vote gave me a lot of hope for the future. As for the announcement of its marketing, I still do not believe it! "
The client's perspective
By partnering with Verallia for the launch of this new "SERAC" bottle, we have chosen to support young designers through the Verallia Design Awards Contest. It is also a way for us to meet the constant demand of our customers in terms of innovations and original products. "This bottle represents a real differentiation and will certainly bring value to our products " says Olivier Goue, Marketing Manager MAISON DU SUD - JEANJEAN.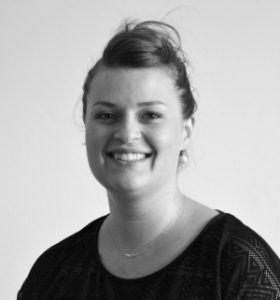 Mélitine Courvoisier
First prize of the competition in 2010, the bottle of Mélitine Courvoisier "Soirée à rosé" – at the time student at the Ecole Boulle – has been marketed since 2013 by Gérard Bertand under the name Côte des Roses for AOP languedoc. The bottom of the bottle that is carved in the shape of a rose is now a success in France and in United States and is even adapted in magnum.
« The subject of "making the difference" with a glass bottle interested me and it was by visiting the production plant that I found inspiration. It was wonderful and very impressive to discover the industrial glassmaking process! Days of work rewarded with a first prize, I didn't believe it ! I was then able to follow the reality of prototyping, it was great.»